Our travel list – July edition
Hey there!  Hope this week's post finds you well and safe.  Let's get into our July travel list to put a smile on your face and hopefully, give you something to look forward to!
This month's list has some stay-at-home offerings and the latest update of our in-person 2021 offerings that you might be interested in.  Keep in mind all events on this list are in chronological order.  If you want to see the in-person events, you'll need to read on to the end of the travel list.
Onward!
Here's what's coming up:
Friday Facebook Live with Esha
Caribbean Virtual Vacations: Jamaica
Soca love 101 Live!
Caribbean Virtual Vacations: St. Lucia
Live cooking class with Esha: curry Q
Yes, it's possible: 3 easy tips to find love during COVID
Carnivalista In Love Program
Ultimate Trinidad Carnival 2021
Ultimate Crop Over 2021
 Eat, Dance, Travel: Jamaica 2021
Want to be the first to know about our future travel lists and the status of any of our events?  Click here to sign up for our mailing list – it's free.
Stay safe and well…
Til de next lime,
Esha and Tarik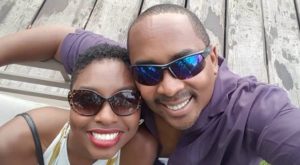 About Esha and Tarik:  Founders of Events by Ashé, a company that provides unique and life-changing Caribbean Experiences, Esha and Tarik are passionate about the Carnival lifestyle.  They even met during Trinidad Carnival back in 2006!  They are so passionate about Carnival that they created Ultimate Trinidad Carnival and Ultimate Crop Over to share these experiences with hundreds of clients around the world.  Click the links below to learn more!
Or call us at (919) 697-8772
You may also like: