Ultimate Trinidad Carnival 2021 tabanca soca playlist
Thanks for stopping by our blog, Carnivalista Lifestyle!  *Sigh* the Trinidad Carnival tabanca is real.  Major festivities cancelled, virtual events and to help you get through it all, here's some Caribbean music for you – our Ultimate Trinidad Carnival 2021 tabanca soca playlist.
On this list, you'll not only find Caribbean music gems like everyone's fave Backyard Jam, but also So Sweet and Calypso by Terri Lyons, a new fave we just discovered!  Let's dance our tabanca blues away until we can party again in real life right?
Check it out here (YouTube playlist).
To us, there's nothing like Caribbean music (in this case soca), to lift your spirits and take you away somewhere warm and vibe-sey (yes, it's a word)!
Don't miss another Trinidad Carnival and anymore sweet Caribbean soca music!  Join us at the next Ultimate Trinidad Carnival, your planned-for-you Trinidad Carnival solution: click here.
Now over to you: What are your soca music faves?  Leave us a comment below.
Hope you enjoyed this!  As always…
Til de next lime,
Esha and Tarik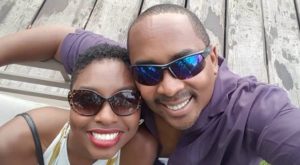 About Esha and Tarik:  Founders of Events by Ashé, a company that provides unique and life-changing Caribbean Experiences, Esha and Tarik are passionate about the Carnival lifestyle.  They even met during Trinidad Carnival back in 2006!  They are so passionate about Carnival that they created Ultimate Trinidad Carnival and Ultimate Crop Over to share these experiences with hundreds of clients around the world.  Visit our website or click the links below to learn more!
You may also like: