#8 of the top 10 things to experience during Trinidad Carnival
Hello there and welcome to our blog!  We help busy, professional women discover new cultures, attract what they want, love themselves and be comfortable in their own skin around here.  And we're continuing our countdown of the top 10 things to experience during Trinidad Carnival with #8 on the list.
But first, in case you missed:
Here's the video carrying on our countdown:
Hope you enjoyed our video!
If watching this video has you excited and a little curious about our Ultimate Trinidad Carnival experience, then why not travel with us?  All you have to do is pack and show up; we handle the rest!   Our Ultimate Trinidad Carnival 2024 packages launch on January 31!
Here are the soca tunes mentioned:
Now over to you:
Have you made new friends in your past travels?  Leave us a comment below with the details!
Til de next lime,
Esha and Tarik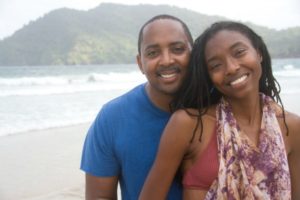 About Esha and Tarik:  Founders of Events by Ashé, a company that provides unique and life-changing Caribbean Experiences, Esha and Tarik are passionate about the Carnival lifestyle.  They even met during Trinidad Carnival back in 2006!  They are so passionate about Carnival that they created Ultimate Trinidad Carnival and Ultimate Crop Over to share these experiences with hundreds of clients around the world.  Visit their website by clicking here or click the links below to learn more!
You may also like: