#7 of the top 10 things to experience during Trinidad Carnival
Hello and welcome to our blog, where we help busy, professional women discover new cultures, attract what they want, love themselves and be comfortable in their own skin.  It's your girl Esha here.  Now I'm up to #7 of our countdown and this one is all about de Trinidad Carnival drinks!
Our 2024 Ultimate Trinidad Carnival packages launch on January 31! Soon we can raise a glass together!
Get started with the video below:
#7 of the 10 things to experience during Trinidad Carnival
Trinidad Carnival drinks a.k.a. wha' yuh drinkin?
Trust me, in Trinidad during Carnival time, you will get asked by at least one person, "Wha' yuh drinkin'?"  So, you might be wondering, why do I love drinking in Trinidad so much that it's actually scored its own spot on the countdown?
2 words – coconut water
Okay, 4 words – scotch and coconut water.  By far, this is my favorite Trinidad Carnival drink because I get hydrated with coconut water along with the alcoholic buzz of the scotch.  If you're not a scotch drinker, I encourage you to try it when you travel with us.  Pretty much everyone that we've introduced this drink to has become a convert!  I think the special ingredient is the delicious, fresh coconut water that's available all over Trinidad…yum.  Coconut water also lends itself well with rum too!
Now, don't think that this is the only type of Trinidad Carnival drink available
NO WAY! Every kind of alcohol you can think about is available on the island.  As 1 of our travelers said to us a few years ago,
"How is it possible for 1 small island to have so much alcohol everywhere I turn?"  Just because it's available, doesn't mean that you need to drink it all though!  It's dangerously easy to get carried away with Trinidad Carnival drinking.  Combine the strong drinks with the blazing heat, the *ahem* vigorous activity of dancing and you easily have a recipe for trouble.  Trinidad Carnival is all about pacing yourself. The last thing you want is to get completely wasted and miss everything!
Back to what you can drink at Carnival time
At the all-inclusive fetes which are in our Ultimate Trinidad Carnival packages, you can drink from bars serving up:
Delicious local rums from Angostura like 1919 and 1824
If you want the really strong stuff, get some puncheon or "babash", which are overproof local rums!
Grey Goose vodka.  Tito's is also widely available
Bailey's Irish cream (usually served as dessert martinis – yum!)
Patron tequila – special shout out to coffee Patron, a fave of our travelers and Ambassadors
Fun specialty drinks such as mojitos and margaritas – usually made at the fête speciality bars
Delicious local beers – you must have a Carib or a Shandy Carib during Trinidad Carnival time
"Adult" popsicles containing champagne and puncheon rum (these are definitely not for kids)
Speaking of not being for kids, Yuma (our costume provider) had a snow cone man serving alcoholic snow cones on Carnival Tuesday.  In case you don't know what a snow cone is, it's shaved ice topped with delicious syrups like pineapple or guava.  You can also add condensed milk to the top too.  Then, Yuma's snow cone man kicked it up a notch with alcoholic shots in the snow cones.  They were so good and refreshing in the heat; with a little kick!
And all of what's mentioned here is but a mere sampling of all the Trinidad Carnival drinks you can get!
Now over to you:
What Trinidad Carnival drink are you most excited to try??  Let me know in the comments below!
Our 2024 Ultimate Trinidad Carnival packages launch on January 31! Stay tuned! 
Til de next lime,
Esha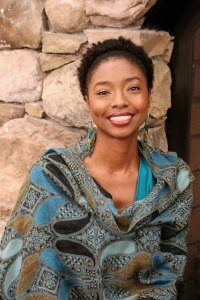 About Esha:  As an event planner and travel curator with over 20 years of experience (whose been to 5 out of the 7 continents), Esha's helped professional women who don't have the time, energy, or resources to plan their own vacations so they can travel and enjoy unique, life-changing Caribbean experiences. Visit our website or click the links below to learn more!
You may also like: