Our Travel List – the New Year Edition
Happy New Year!  Thanks so much for stopping by Carnivalista Lifestyle, our blog about travel, food, getting your life together and the Caribbean Carnival culture.  And just like dat, it's 2022 (right)!?!  We not wasting any time; here's our travel list 😉
Tek a watch below for the 4 events we're most excited about and then see the full list further down:
Here's what's on our travel list:
Please note, this list is chronological.  Our virtual events are towards the top and then you'll see our in-person travel experiences.  You can scroll directly to the end for these.
Friday Live with Esha
Every Friday at 12:30 pm EST, join Esha on Facebook and YouTube as she goes live to spread a little positivity, while talking about various topics like travel, food and the Caribbean Carnival culture.  You'll be sure to get some info to add to your travel list!
To get a notification of when Esha's live every Friday, like our Ultimate Trinidad Carnival Facebook page to get notified.  Click here to visit and like our Facebook page.  You can also subscribe to our YouTube channel to get notified; click here.
The Travel Dreaming Challenge
Haven't been travel dreaming?  Who hasn't during this pandemic, are we right?  Well, in January, we'll help you out with our Travel Dreaming Challenge!
Can't seem to envision where you want to go?  We'll show you have to create a travel vision board to get your juices flowing again.
Is money the issue?  We'll give you some budgeting tips and ways to maximize your travel points.
If you're thinking you don't have enough vacation/PTO time?  Then our tips for making the most of the time you've got will help.
Dates: Jan 28 – 30, 2022.  Yes, the Travel Dreaming Challenge will be over the course of 3 days!
It'll be a free virtual event you won't want to miss.  Get on our mailing list for more info; click here!
Virtual Carnival Extravaganza (VCE) – replay now available!
Even though this amazing event was yesterday, you can still catch it all!  After watching the replay, definitely check out the Caribbean owned businesses in the Pop Up Shop.
As I mentioned in the video, I've already bought my tea from Tea Amour and I can't wait to get my body oil from Naked Vanity!
Catch the Virtual Carnival Experience replay and check out Caribbean owned businesses in the Pop Up Shop today; click here.
Ultimate Girls Getaway 2022 – the Finding Love Edition
It's coming!  The Girls Getaway you've been waiting for that will help you to find (and keep) love.  In the last quarter of 2022, join us in the Caribbean for a retreat – by black women, for black women – where you'll learn how to find love on your terms, by being exactly who you are.
More details about this one of a kind retreat to come in February!  Click here to get on our mailing list to find out more.
Ultimate Trinidad Carnival 2023
Our Ultimate Trinidad Carnival 2022 experience is postponed to 2023.  Although we're sad about this decision, we remain excited about getting back to this Trinidadian festival we all love safely.
Our 2023 packages will be launched on Wed Jan 12!  Join our mailing list to be the first to know when they're ready!  Click here.
As with all of our planned group travel experiences, all you need to so is pack and show up.  See our video below for more!
The Tobago Love Experience
Our Tobago Love Experience 2022 is postponed to 2023.  Tobago remains one of our top destinations and we can't wait to get back there with you!
We'll launch our 2023 packages on Wed Jan 12, the same date as our Ultimate Trinidad Carnival 2023 launch.  Join our mailing list to be the first to know; click here.
Ultimate Summer Carnival 2023
 It's back to Barbados in 2023 for our 2nd Ultimate Summer Carnival Experience…
Crop Over a.k.a. "de sweetest summer festival" will be epic!  Everything is coordinated and booked on your behalf from your accommodations to your costume to your ground transportation.
Registration closes on Jan 31, 2022, so book now and take advantage of an extended Easy Payment Plan 😉
Travel dates of Thurs Aug 3 – Tues Aug 8, 2023.
For package details, FAQs, Easy Payment Plan info and more, click here.
Found something to add to your travel list?  Great.  Thanks for reading!
Til de next lime,
Esha and Tarik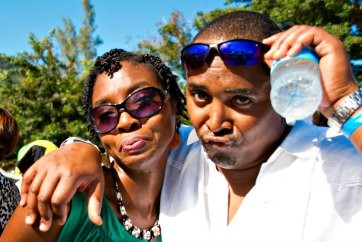 About Esha and Tarik:  Founders of Events by Ashé, a company that provides unique and life-changing Caribbean Experiences, Esha and Tarik are passionate about the Carnival lifestyle.  They even met during Trinidad Carnival back in 2006!  They are so passionate about Carnival that they created Ultimate Trinidad Carnival, Ultimate Summer Carnival and Ultimate Girls Getaways to share these experiences with hundreds of clients around the world.  Visit their website by clicking here!