Jamaica: 1 country, 2 experiences
Hey, it's your girl Esha here.  Thanks for visiting the Carnivalista Lifestyle blog!  And today I'm writing all about Jamaica a.k.a. JamRock and our upcoming trips there.  I'm so excited because when I went to Jamaica Carnival earlier this year, I had no idea that this would be such a beautiful island AND I would want to return (and bring others with me)!
So…that brings me to sharing with you 1 country (Jamaica) and 2 experiences that you can have with us this fall.
Who is us?  Us is yours truly and my "travel partner in crime" Alison of Trasformativa Travel, a transformational travel agency.  Alison loves traveling to JamRock and we've known each other for several years.  In fact, we're both so happy we can finally partner to do a trip somewhere together!
Enough of me writing, because guess what?  We did a Facebook Live last week and of course, since it's better for you to see and hear first hand what we have to offer, here you go:
Ready to learn more about our available Jamaican Experiences?  Click here to visit our website.
And hey, if JamRock isn't on your list, what country/region is?  Leave a comment below and tell me!
Til de next lime,
Esha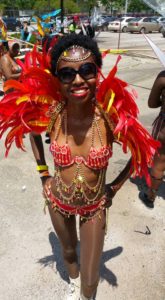 About Esha:  As a travel curator and event planner with over 20 years of experience (whose been to 5 out of the 7 continents), Esha's helped professional women who don't have the time, energy, or resources to plan their own vacations so they can travel and enjoy unique, life-changing Caribbean experiences.  Visit our website or click the links below to learn more!
 You may also like: